Ho, Ho, Ho….Merry Shrekmas! Oh, sorry. We mean Christmas. You see, we're just in a Shrek state-of-mind here at Scream Agency with the launch of Adventure to Santa at Southwest Plaza.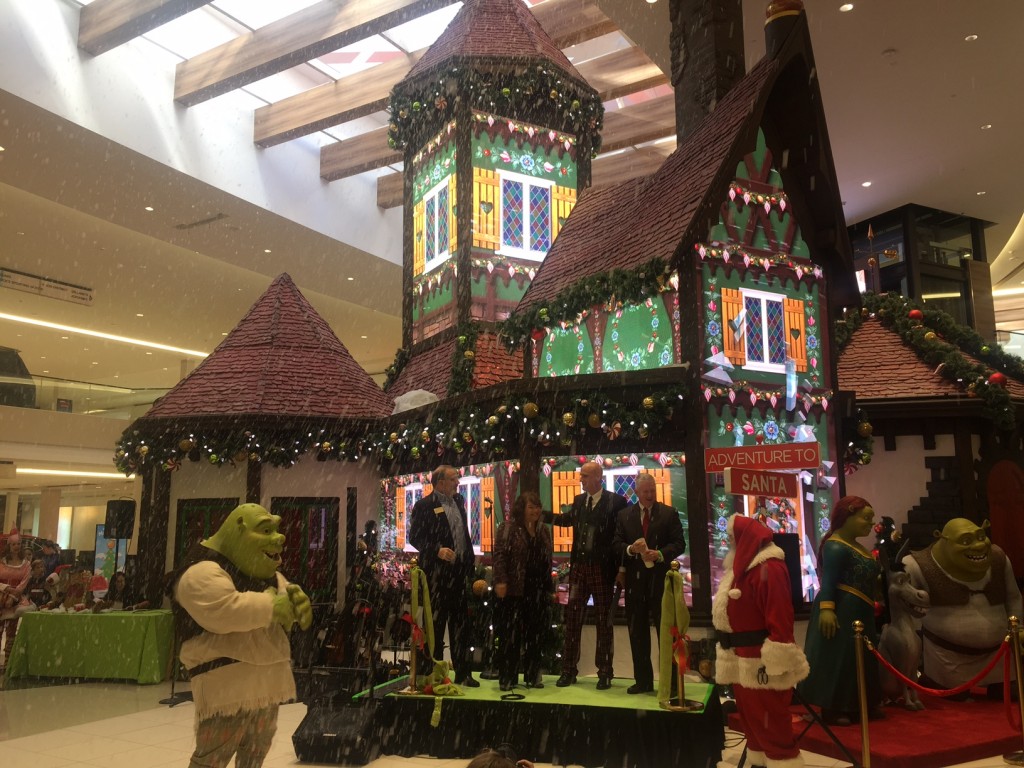 The news is out about Southwest Plaza's recent $75 million dollar redevelopment and the cherry on top is Adventure to Santa, a Dreamworks Dreamplace embodying a captivating and interactive Santa adventure for the entire family. The magical journey of Adventure to Santa starts with Shrek, ends with Santa, and features a 2,000-square-foot immersive experience. Features include app games, Sleigh Flight School and Gingy's Cookie Maker and at the top of the hour, the cottage performs a specially designed light show that cues a different exterior (Painted Lady, Candy Cottage and Enchanted Log Cabin) for each hour.
Kelsey and I were out filming with Everyday Colorado for a sneak peek of the holiday fun and got to experience the Adventure firsthand. We were like two kids…well….at the North Pole. Santa even asked us what we wanted for Christmas (Kelsey, a new car; myself, a trip to Thailand). So take our word for it that he does exist…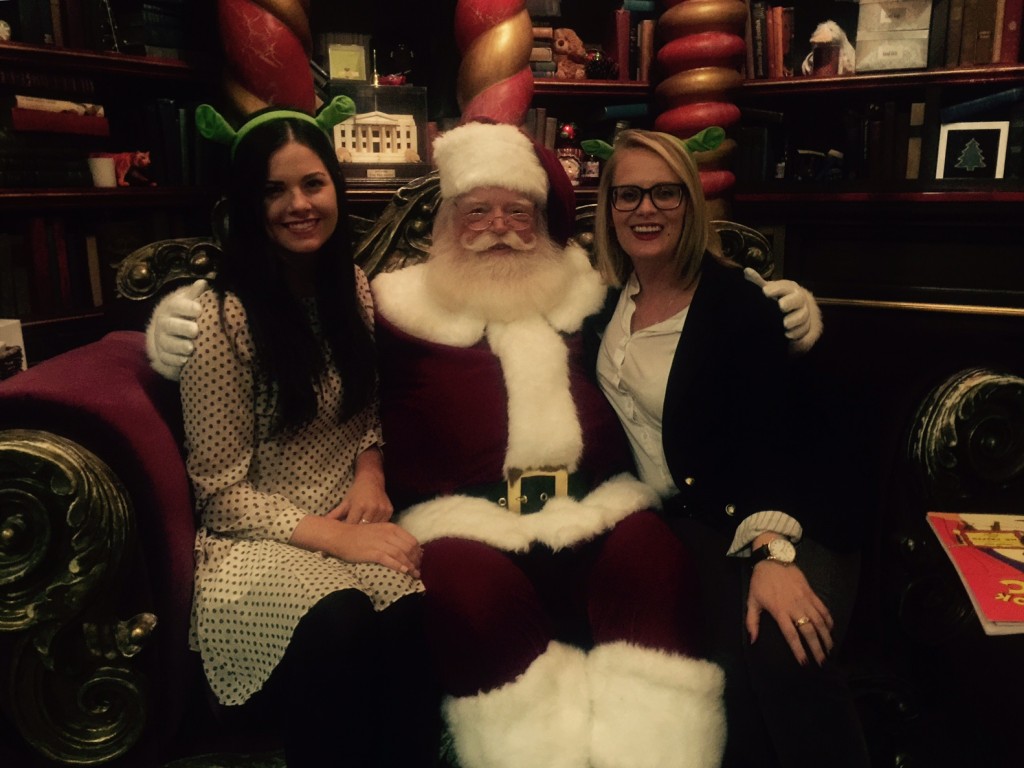 The best part? You can skip the line by making reservations online at www.adventuretosanta.com with the purchase of a photo package or at Southwest Plaza at Guest Services. Then, when you're done – stop by the Holiday Market, full of over 22 local artisans to make your Christmas Colorado Proud.