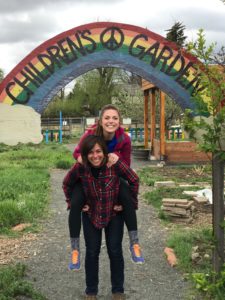 For those of you who missed Earth Day on April 22, it's not too late. In fact, now we need you more than ever. You can personally find ways to raise awareness, plant trees, collect garbage, clean up a river or ride a bike every day. If you're in a business, get your employees involved by launching a corporate social responsibility program rooted in sustainability.
Want to be inspired? Read this letter to Mother Nature from Interface. Or better yet, see how their Founder, working in one of the "dirtiest" industries in the world (carpet manufacturing), decided to re-think their approach and became an environmental leader showing that what's good for the planet can be good for business. Watch the documentary: "So Right, So Smart" (2009).
If you're still not feeling motivated and feel the rest of the world will solve this, here are 3 reasons why we should care:
With only 5.1% of the world's population, North America consumes over 24% of global energy. 
The way we produce, consume and dispose of our products and our food accounts for42% of U.S. greenhouse gas emissions.
Recycling saves three to five times the energy that waste incinerator power plants generate.
If you're a business in Colorado, here are some resources to get you started.
To see what we're doing at Scream Agency, visit our Be Good section of our site to read about our initiatives and Greening of Scream.