With a name like Scream, we can't ignore this holiday.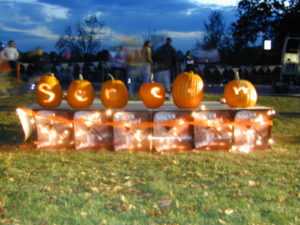 Creativity is the core of our brand. Which is why we started the Scream Scram 5K halloween run/walk in 1998. A race that guaranteed to be a monster-of-a-good time, all for a good cause with the true honor going to those who pushed creativity to the limits in their costumes.
Over the 19 years, we've seen thousands of characters including the survivors of the Titanic, Wonder woman, the Wizard of Oz, the Incredibles, Alfred Hitchcock's The Birds, and so many more. This Halloween, we want to thank Boys & Girls Club of Metro Denver for taking on the Scream Scram and running with it. And, we commend all of you creative, spooky characters who continue to make this time of year a screamin' good time.
Stay tuned and don't forget to mark your calendars for the 20th annual Scream Scram 5K (probably slated for Oct. 19 or Oct. 26, 2018).