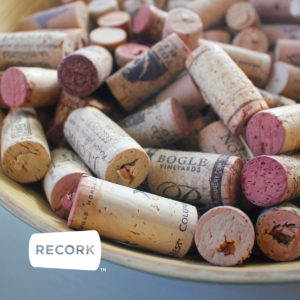 DENVER (May 4, 2017) — Scream Agency, a full-service creative, advertising, public relations and Corporate Social Responsibility (CSR) storytelling agency serving 20 years in Downtown Denver, announced today the company welcomes a list of new clients.
Now the Agency of Record for Canadian-based SOLE™, an eco-minded active lifestyle footwear brand and ReCORK™, North America's largest natural cork recycling initiative, Scream Agency will be handling public relations and social media services for these sustainable brands.
Best for Colorado, a program that engages businesses to create higher-quality jobs, build stronger communities, and preserve a healthier environment, has hired Scream Agency to assist in the messaging and PR for the launch of the program, including an upcoming June 8th event at the Governor's Mansion.
On the creative side of the house, Scream Agency will be donating hours to Denver Animal Shelter to help build a brand awareness and fundraising campaign.
Scream Agency also recently completed several projects for local brands including fellow Colorado B Corporation, Cultivation Center, a team that champions good business and social impact for other businesses; Bang Salon, a household name among Denver's stylish set; Hot Lunch Online, a web-based school lunch ordering system; and LoDO neighbor and landscape architecture firm Henry Design Group.
The Agency has also been busy giving back to the community through their Scream Serves Program, donating hours to Boulder's Growing Gardens and participating as Ambassadors for Project Angel Heart's Dining Out for Life day.
Keep up with the rest of Scream Agency's work + happenings by visiting, connecting and following.
About Scream Agency
Scream Agency, LLC, a Certified B Corporation®, was founded in 1997 as a full-service creative, advertising and public relations agency that specializes in outdoor recreational, retail, travel and tourism, business-to-business and high-tech clients. Scream Agency's capabilities include creative services, advertising, public relations, social media, corporate social responsibility consulting, Web/digital, direct and strategic marketing. For more information or to contact Scream, please visit http://screamagency.com
###