In the fall of 2015, the mountains called to artist Jonathan McAfee. He and his wife uprooted their home in Indianapolis, IN, (where Jonathan had spent most of his life), and made the move out west. Starting fresh as an artist in Denver has been an interesting challenge for Jonathan, one that he has tackled headfirst by securing a studio space at Artwork Network, actively showing his work on First Fridays, and exhibiting his paintings around the city and country.
Right away, admirers of Jonathan's work will notice expressive faces – some of notable people in history, but mostly strangers. His style came while studying at the Herron School of Art and Design (Indiana University), and has continued to develop over time. Jonathan's work is collected throughout the U.S. and Europe and can be seen and purchased at Artwork Network; HUE Gallery of Contemporary Art in Wichita, KS; as well as online at Saatchi Art, Artfinder and Vango Art.
We recently sat down with Jonathan over coffee to hear more about the "why" behind his figurative and expressive style and learn his true calling as an artist.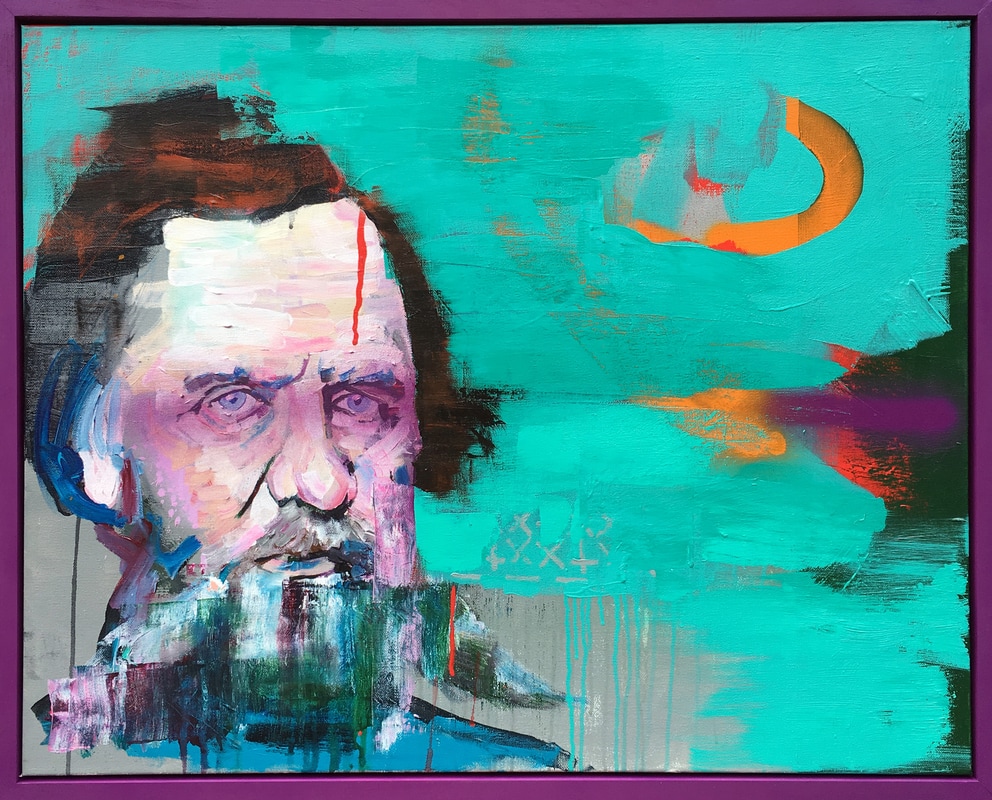 What made you want to be an artist and how old were you when you got started?
I started taking private art lessons when I was seven-years-old, so I was used to expressing myself from an early age. I had a great art teacher in high school and was able to take a lot of art classes.
When I was 15, I visited my brother in Chicago. We went to the Art Institute of Chicago, and I saw a 15 ft. painting of Andy Warhol's Mao. I remember thinking to myself, "I think I could do that. I'm going to be an artist."
What inspired your artistic style?
My style came towards the end of my senior year at Herron School of Art + Design. It was very expressive and fast. I was experimenting with portraits and figurative art. I was also using cheap materials at that time – I wasn't a purist with brands or brushes – and most of the paints I bought then were colorful.

Now when I paint, I use black and white photos of faces. That forces me to create my own color palette.
Why faces?
I think it's fascinating that we have such a short time on this planet. I'm inspired by people with interesting paths – and I want to capture their legacy. Through doing so, I hope to capture my own legacy as an artist.
People have character and emotion, and help me create interesting and expressive paintings. I approach my paintings in the same manner that an abstract expressionist would; I want each painting to look like a painting, with vibrant colors and expressive brushstrokes. At the end, what's most important is that I create a painting I enjoy; that's when I know it's finished.
Who are the people you paint?
I keep that info to myself because my actual subjects are not what I am trying to express. They are less important to me than the finished painting being a good and interesting work of art. I seek out photos of people that I believe would make for an exciting painting regardless of who they are, their importance or even their story.
What keeps you going as an artist?
I feel like this is the one thing that I'm good at. There is no plan B. I vow to never work a 9-5 job again. I feel very satisfied when I create something out of nothing. I stare at my art and get a lot of satisfaction, and I hope others do too.
What's something most people don't know about you?
I considered going to Divinity school and studying theology instead of pursuing art.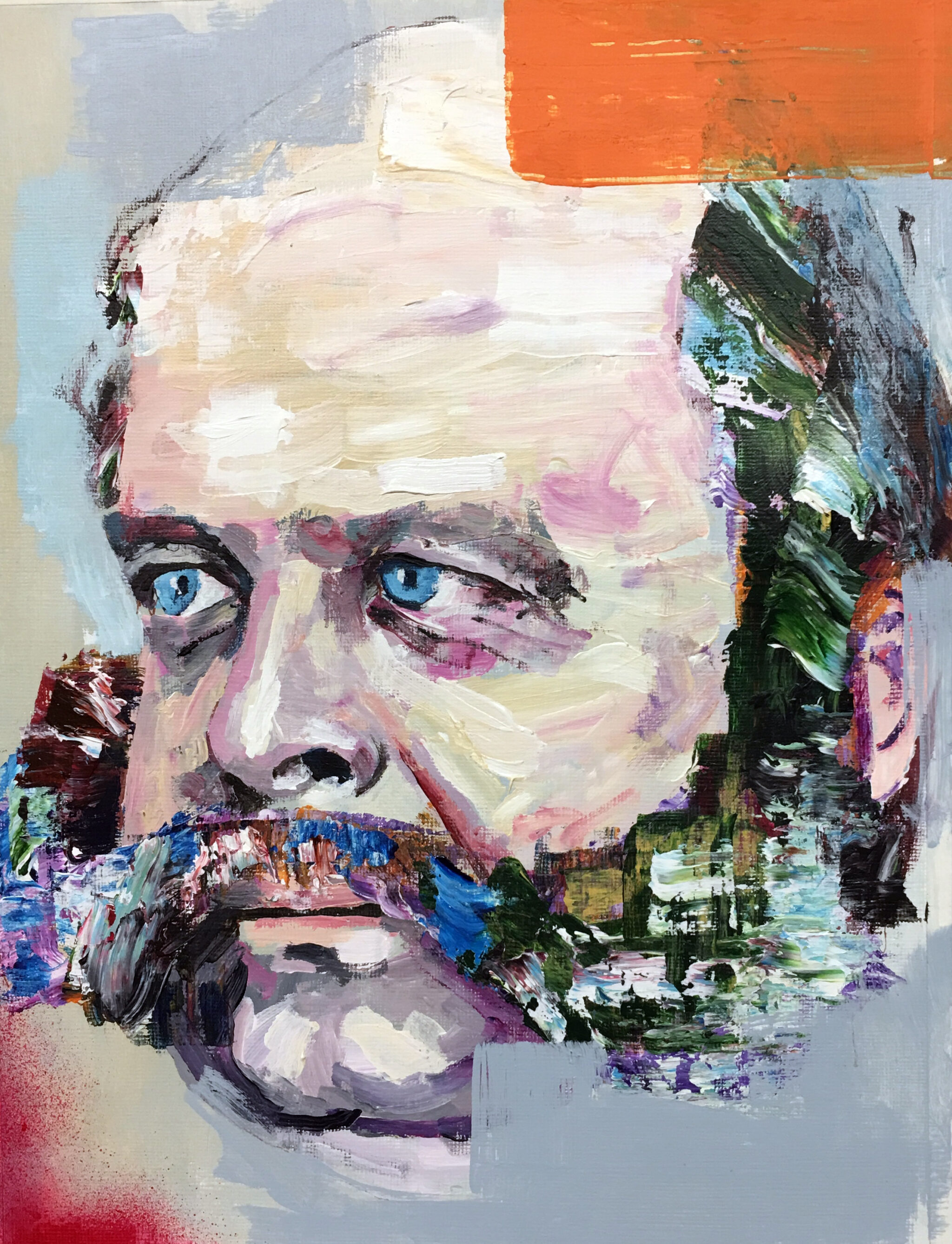 Jonathan is currently preparing for two solo exhibitions in 2018 at The Evansville Museum of Arts, History & Science as well as at Helikon Gallery in Denver, CO.
Learn more about Jonathan and his work at: http://www.jonathanmcafee.com/