With our 20-year anniversary this year, it only seemed right to reflect to our roots on this Flashback Friday. No, I'm not talking about the art by Edvard Munch. Rather, our original Scream Agency logo created by the talented artist, Neva Bergemann.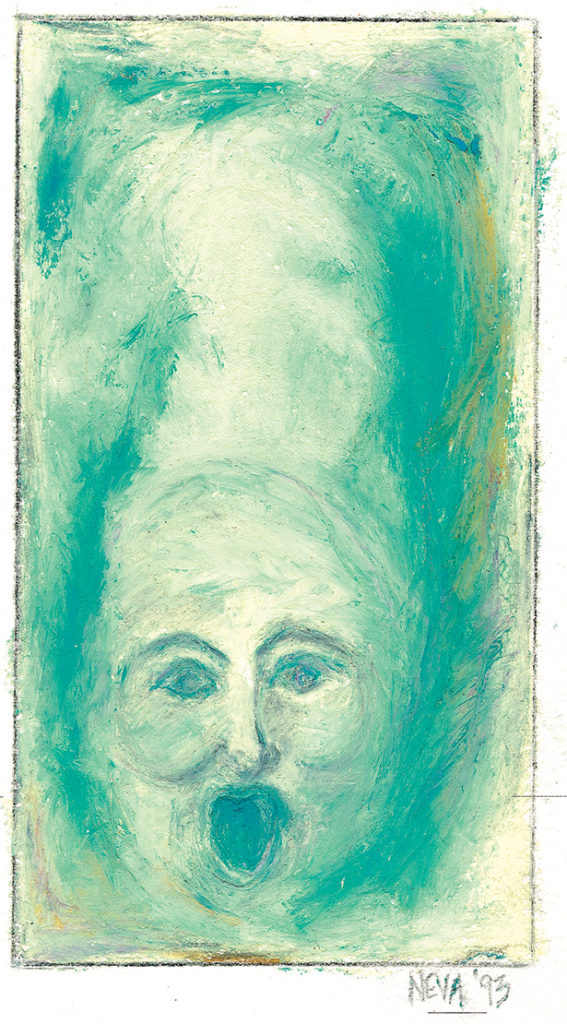 It started 25 years ago when Neva and I were roommates just out of college, living in Minneapolis. One night, she had a dream. In the dream, she was an art curator and I was the artist (which is crazy to think because sure, I'm a writer, but artist I am not). In her dream, I had painted this incredible, floor-to-ceiling piece of art that was the resounding face of a scream, framed by two pillars. As the curator for the gallery, she was blown away by the art and brought me in and I made oodles of money. Then she woke up. Jealous, frustrated and probably surprised. How could it be that her college roommate who went to Journalism school was the artist rather than her?
That morning, she proceeded to tell me about the dream, realizing that it really was her who was the artist who had created that work or art in her mind (and in her sleep). She went on to create the miniature version of "the Scream" from her dreamy vision (see image). Five years later, it became the art for the launch of the Scream Agency brand.
Today, 25+ years later, my friend and artist is still doing the work that she loves. Being an artist and living the life of a creative in Greece. She has artists who come from all over the world to learn and explore from her teachings. I admire you Neva for all the work you've done and continue to do. You are an amazing artist and creative inspiration to us all.
To see some of Neva's other work or to attend one of her classes on the island of Paros in Greece, visit: http://www.artistsonthemove.com/.