Bike To Work Day 2022
Bike to Work Day has always been a cherished tradition for the Scream team. As a B Corp, we're super mindful of sustainable modes of transportation (from biking to carpooling and using RTD), so we're always excited to participate in this annual event. But, we know that in order to help shift gears on environmental issues, it takes more than riding our bikes one day a year. So, we strive to be involved (beyond our two wheels) to help keep positive momentum going.
Recently, we hopped on our bikes to gather as a team in the office and urged others to ask their Senators for support of the E-BIKE Act. The Act offers American taxpayers a 30% tax credit for the purchase of a qualifying new electric bicycle, making it more affordable and accessible to choose an emission-free and efficient form of transportation. It passed in November as part of the Build Back Better bill, and since then, Denver's rebate program has become a huge success.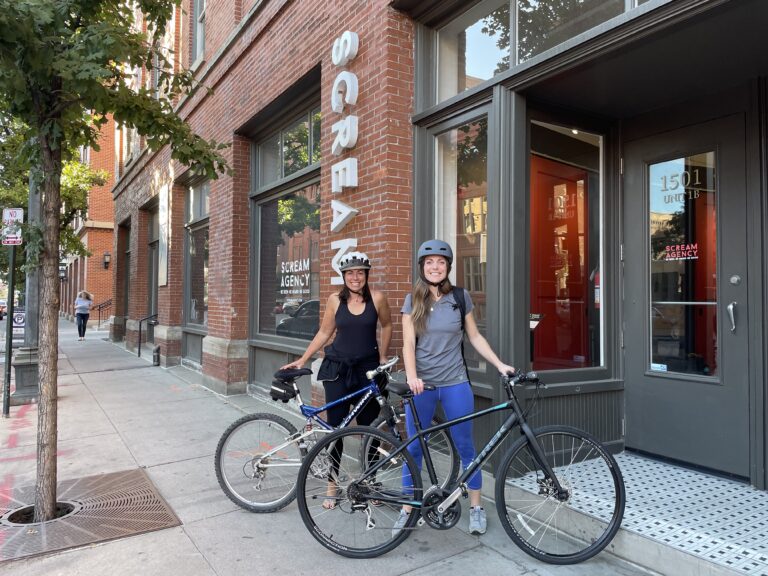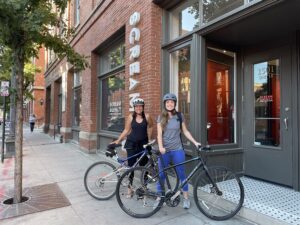 Bike to Work Day 2021                              

The rebate program launched in April, helping Denver residents purchase not only E-Bikes, but a range of energy efficient home products. The incredibly popular program quickly reached capacity, but a second round of rebates is scheduled to come after the Fourth of July.
In your interested in participating in this year's Bike To Work Day, on Wednesday, June 22, 2022, sign up here. This year's theme is "Shifting Gears" and encourages people to ride anywhere to accommodate shifting office spaces. And, if you register online, you'll be automatically entered to win this year's grand prize: a custom electric bike by Denver's own FattE-Bikes. Join the Denver community next Wednesday — on your bike, E-bike, to work, from home — however you choose to ride!
Bike on,
The Scream team