Boulder-based singer-songwriter Bob Barrick's raw performance style makes room for his passionate, poetic song craft to stake its claim in the indie-folk consciousness. Originally from Noblesville, IN, Barrick first debuted his music alongside YouTube Creator Josh Turner in Coyote Armada and Kingdom Jasmine.
After releasing 5 albums between the two groups, he struck out on his own to release Wildflower Runner (2018), an album inspired by the lyric-centric recordings of Neil Young and The Tallest Man On Earth. Barrick is currently signed to In Store Recordings and tours in support of Wildflower Runner.
We recently sat down with Bob to learn more about his music, where he finds inspiration, and the one thing most people don't know about him:
What made you want to be a musician and how old were you when you got started?
There isn't a point in my remembered life when I wasn't a musician. Look through old family videos and you'll find me in my Buzz Lightyear underwear pounding on a toy box and singing "God Bless Texas." Go through the folders that have survived since elementary school and you'll find N'SYNC-inspired lyrics scrawled across wide-ruled paper. I think I still even have a binder filled with guitar tabs my mom printed off for me at work (we didn't have a computer). Music – specifically rock n' roll and country – was just always part of me.
However, I didn't take it seriously until Freshman year of college. Believe it or not, I intended to graduate a Business Major. But after I made it to the second round of a campus-sponsored talent contest with my song, "North", something clicked, and I decided, "Yeah, I want to perform for the rest of my life."
How would you describe your musical style?
Folk – plain and simple. I'm inspired by everything from Bob Dylan to Danzig to Fela Kuti, and I think they all fall into that same category. If you're making music for people or on their behalf, you're making folk music. Everything else is just branding.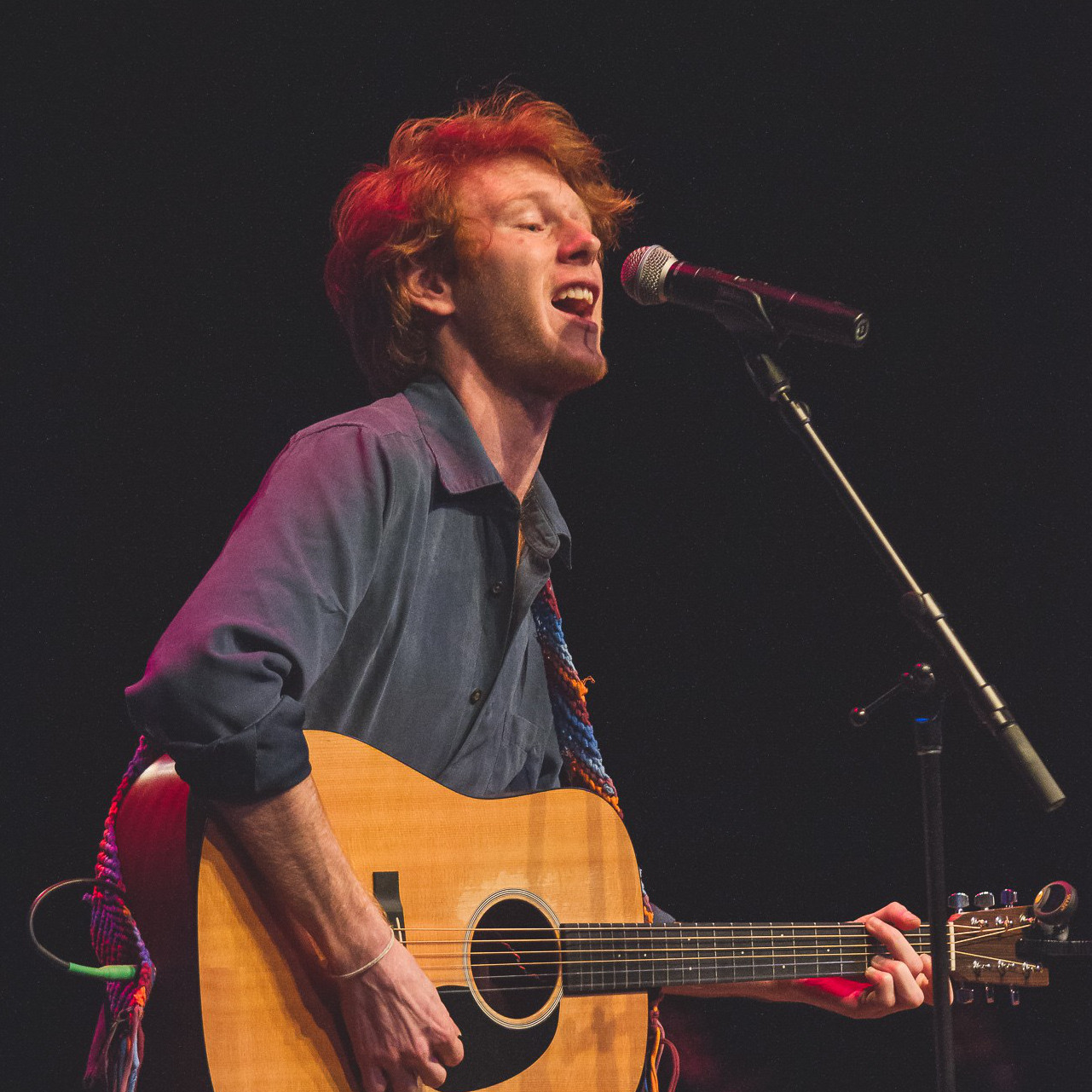 Where do you find inspiration?
It's funny. I was looking through one of my old notebooks a couple weeks ago and came across a to-do list. It was like, "Pay Rent. Send an email to so-and-so. And return to your heroes." I think I was trying to tell myself not to get so caught up in my own voice I forget I'm part of a larger story.
These days, I look to things I love when I need inspiration, whether they're musicians, poets, relationships, or ideas. Recently, a combination of Gordon Lightfoot, Seamus Heaney, and my own inner-monologue has been doing the trick.
Do you ever get artist block and what do you do to overcome it?
Writer's block – or artist's block, whatever – is just an excuse for insecurity, I think. It's unrealistic to be able to sit down with your guitar or your pen, let it all flow out, and have a 100% presentable product every time. And that's the roadblock artists often put in front of themselves: high expectations.
What I do get, though, is reviser's block. I'll write a song or part of song and decide it's not up to my standards, which begins the revision process. Usually, that process lasts at least a few months. Sometimes I'll go out and perform it, hoping adrenaline will change something, or I'll make a personal recording and reflect on how it might play to an audience member's ear.
What keeps you going as a musician?
The hope that someday I'll finally "get it" (and no, I don't mean a Grammy).
I like to think of creativity as a series of moral choices. With every one I make, I'm either reaching closer to some infinite, unknowable morality or falling further away from it. I know I'll never "reach" it, but if I motivate a majority of my choices towards at least attempting, then I'll know I'm living as a moral being.
In more tangible terms, I want to write the perfect song. That's my life's work. There's no way I will – it's impossible – but as long as I'm trying, then I know I'm giving meaning to my life. And the only way to motivate myself to try is to believe it's possible. I know it's a paradox, but living inside a paradox is exciting.
What's something most people don't know about you?
This is a hell of a way to follow up on the existential crisis we just shared, but I'm the biggest Parrothead under 65.
I'm obsessed with Jimmy Buffett. I love his flaws. I love the moments when he shakes those flaws to create something gorgeous ("One Particular Harbor"). I think the b-side to Floridays is as compelling as the b-side to Abbey Road if you're walking outside on a beautiful day.  I admire how he completely disregards himself as an inspired artist (To quote: "We're descended from court jesters, not philosophers.") while at the same time invoking Mark Twain in "That's What Living Is To Me." If I were to back-track to the first question in this interview, I'd answer, "Living and Dying in ¾ Time by Jimmy Buffett."
In fact, go ahead and replace every one of my answers with the vibraslap at the intro of "The Wino and I Know."