An avid skier and hiker, Doug Haeussner came to CU Boulder for college, and never ended up leaving. After starting a t-shirt screening business for Greek organizations and resort apparel with a friend his freshman year of college, Haeussner went full-time with the business for 29 years, with over 100 employees by the time he left to pursue what he was really passionate about: painting.
He started to realize that there wasn't enough time for him to be as creative as he could and decided to leave the printing business and pursue a painting career like he had always dreamed. Now Haeussner works to promote his art around Colorado and recently had a solo show with Circus Collective Gallery called "Perspective" featuring some of his works of art.
Inspired by his entrepreneurial mindset and beautiful works of art, we got on the phone with Doug to discuss some of his insights as a local Colorado artist.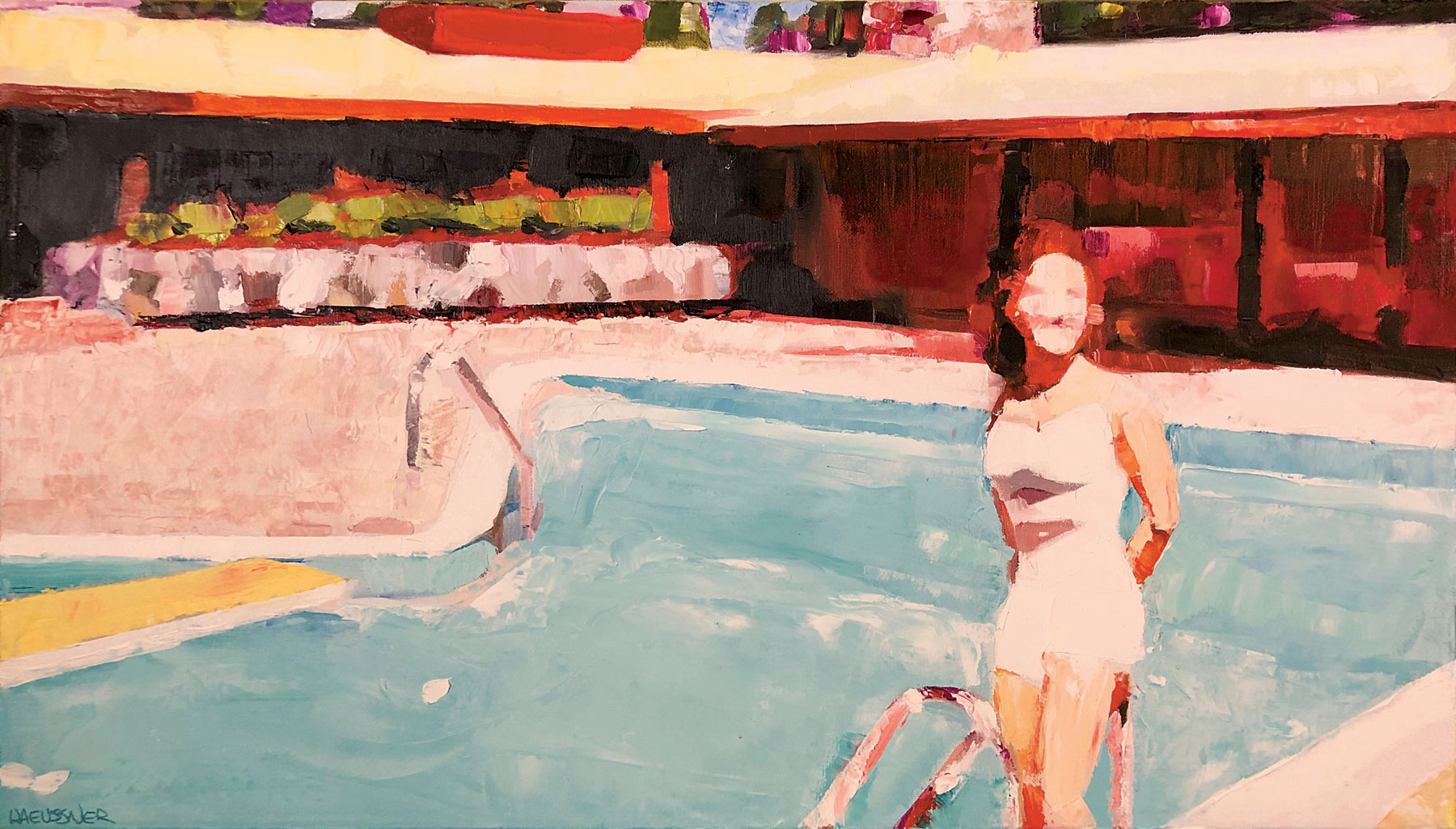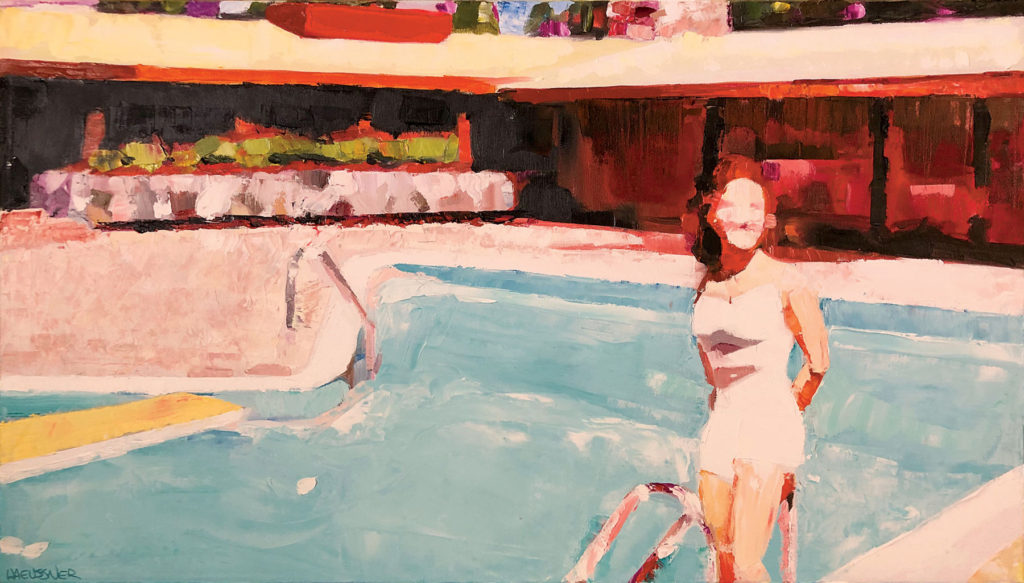 What is some advice you have for young people pursuing a career in art?
It takes a lot of hussling on your own. My perception was that I would immediately get discovered when I was young, but for most people you have to put in work promoting yourself, which can be a little uncomfortable.  I'm glad I didn't start my art career immediately, because my business background gave me a lot of skills in this department.
What are some artists that inspire you?
Daniel Sprick and Quang Ho.
What are some of the challenges you face as an artist?
My biggest challenge is that there's so many ideas that I want to do, but I really want to hone down on one thing and really create a signature. Going deep in one area is something that I'd like to do.
How has the Colorado community impacted you as an artist?
Colorado, especially Boulder, is such a transient town. The East Coast (where I grew up) is so conservatively-minded, and Colorado has such an entrepreneurial spirit. It's the perfect medium between the East and West Coasts.  There's an open way of thinking, and the weather and atmosphere really help.
You work in different media (collage, deconstructed photography, painting), is there one you prefer over the others?
I consider myself a painter, so I see that in each media I use.  Collage is painting with paper, and I like how really unexpected things come out of a collage. The long strips of paper from vintage LIFE magazines look like a steak of paint to me. Deconstructed photography is painting with pictures, which I picked up on with my knowledge of Photoshop. It's neat how digital art is finally becoming more acceptable in the art community.
What do you hope to communicate to the viewer through your work?
I always want to reveal how interesting the ordinary can be. Turning something that someone would consider boring or ordinary into a piece of art that people take time to look at is always a goal of mine.
Where do you find inspiration for your next project?
I'm always looking for inspiration. I'm constantly taking pictures and looking on eBay for old magazines and photographs from the 60s and 70s. There are hundreds of files on my laptop and when I'm ready to create, I just start looking through it and start playing with some and then put them aside for later. There's always a big well of things to work on.
You recently had a show, "Perspective." Do you have any plans for another show in Denver?
I'm in a group show in September with the theme "Subtle Colors of Nature." There's no title yet, but I will be showing my deconstructed photography pieces.
Doug is currently represented by Walker Fine Art where you can purchase his work.