We want your corks! Last year we announced that we are one of the 3,000 ReCORK recycling partners. ReCork is North America's largest natural wine cork recycling program, adopted in 2008 by Canadian footwear company SOLE. So far, ReCORK has planted more than 8,000 cork oak trees, and recycled over 90 million corks. And, in 2019 SOLE is using these recycled corks to make a new collection of footwear.
In an effort to continue our recycling and "greening of Scream" programs, we are a collection partner and the ReCORK recycling station has been in our front window in downtown Denver helping on the mission to make new products from recycled materials. Thanks to many participants in our community, we've collected 4,500 corks. But, we're not stopping there.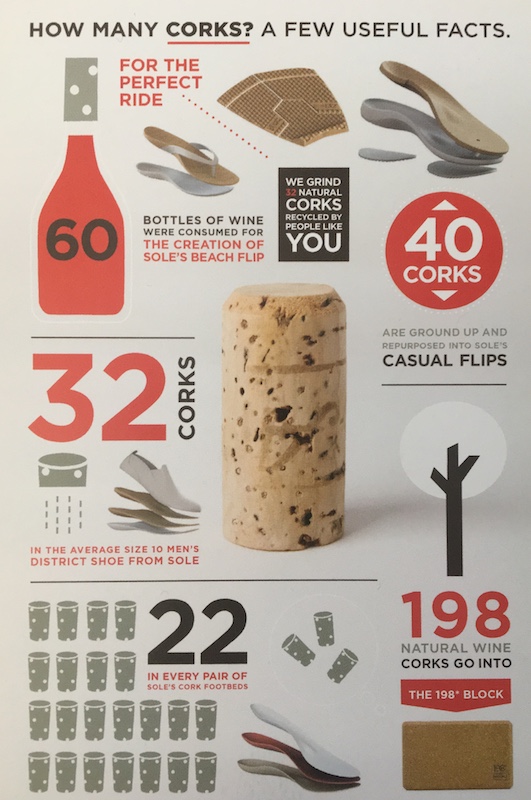 In 2019, we have a lofty goal of collecting 50,000 corks and we need your help! We encourage wine drinkers to buy bottles with natural cork and then bring the corks to our drop-off location: 1501 Wazee St. in LoDo – Suite 1B, Monday-Friday, 8 a.m.-5 p.m. to keep the cycle going.